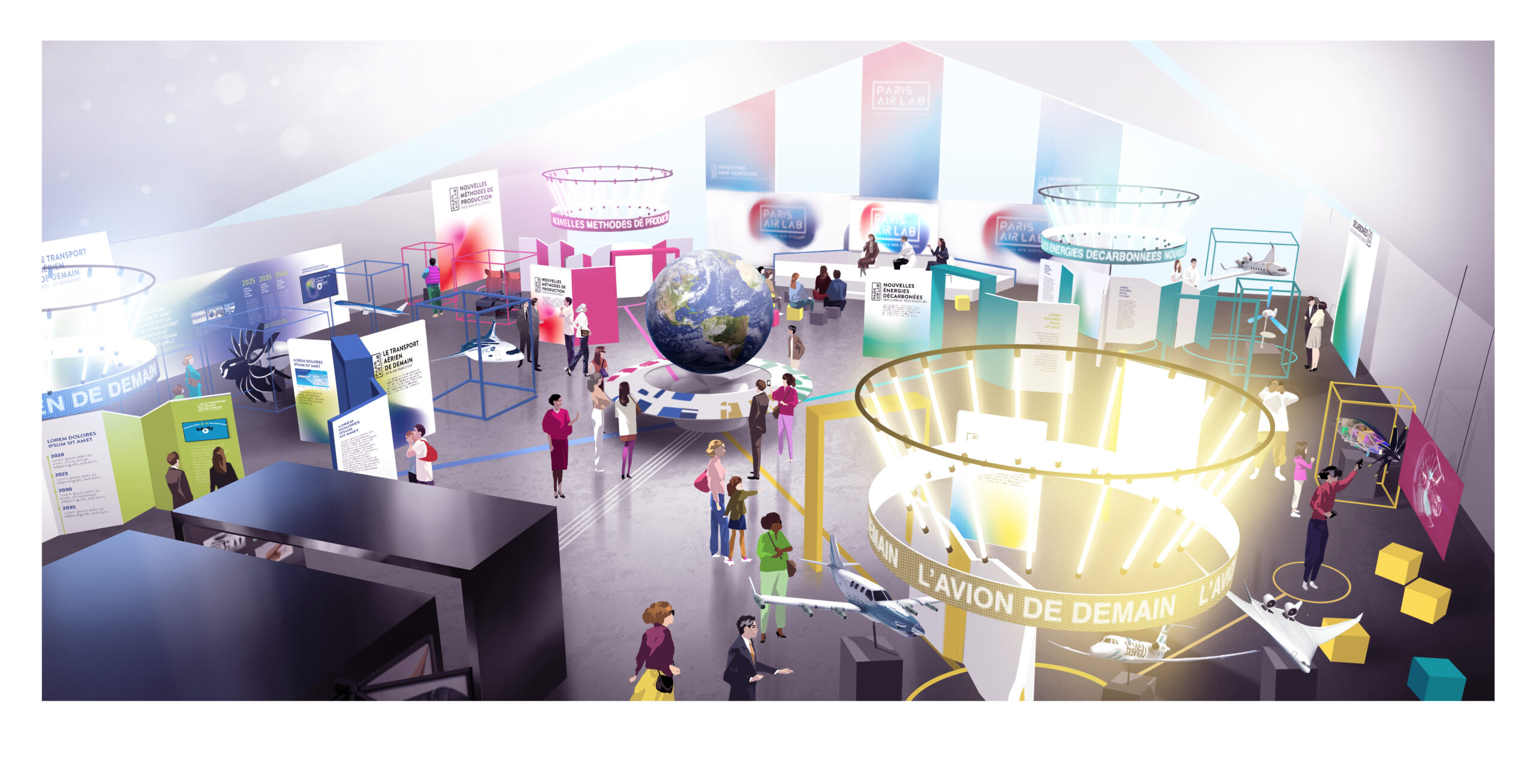 Paris Air Show Le Bourget 2023
The European Commission (represented by DG-RTD) and EREA (the Association of European Research Establishments in Aeronautics) have the pleasure to invite you to their joint event at the Paris Air Lab during the Paris Air Show Le Bourget 2023, on the topic of Circularity for a Sustainable Aviation Industry, on Tuesday, 20 June 2023, 16:30-17:30.
Following the European Green Deal and the release of the new Circular Economy Action Plan in 2020, European sectors need to transition to a Circular Economy, for a more sustainable and competitive Europe: What should aviation consider to become more circular and thus more sustainable? How is the aviation sector contributing to the key actions of the Circular Economy Action Plan? How do the current legislative and incentive frameworks support the implementation of circular practices in aviation? What is needed, in terms of technologies, legislation and financing? Follow the discussion of high-level panelists coming from politics, industry, and research at the Paris Airshow Le Bourget 2023.
The European Commission (represented by DG RTD) and EREA would be delighted if you would join us for the "ReThink Aviation – ReUse, ReCycle, RePair, ReBuild" event in the Paris Air Lab on Tuesday, 20 June 2023, from 16:30 to 17:30.
The programme of the event is as follows:
16:30 – 16:45 | Keynotes
• Rosalinde van der Vlies, European Commission, DG Research and Innovation, Director of the "Clean Planet" Directorate
• Anna Christmann, Federal Government Coordinator of German Aerospace Policy
• Pawel Stezycki, Chairman of EREA , General Director of ILOT
16:45 – 17:25 | Panel Discussion
• Isabell Gradert, Airbus, HO Central Research & Technology & Material Fast Track Leader
• Lionel G. Roques, TARMAC AEROSAVE, VP Sales
• Fatima da Gloria de Sousa, Air France–KLM group, VP Sustainability
• Ligeia Paletti, EREA Future Sky Circular Aviation co-chair and Circular Economy expert at NLR
17:25 – 17:30 | Wrap-Up and Closure
For more information and updates on the programme, please visit the EREA website and EREA Future Sky Circular Aviation webpage.